---
Dry Cleaning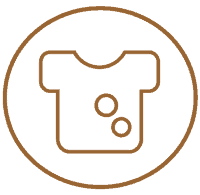 FabriCare offers Dry Cleaning Services in Mumbai for all kinds of fabrics, ensuring that you get the best laundry and clothes washing service at an affordable price. We are one of the oldest laundry service providers in Mumbai and our laundry service includes free pick up and delivery. We take the utmost care of your clothes, linens and other laundry items ensuring that they are washed, gently tumble dried, iron or folded and returned to you clean, crisp, fresh and ready to wear. So, if you are searching for professional online dry cleaners in Mumbai then you now know whom to call!
---
Steam Press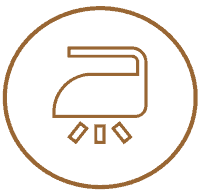 At FabriCare, we offer Steam Press Service in Mumbai for individuals, corporates as well as large industries. We make use of the latest irons and steam press machine that enables us to deliver fresh and crease-free clothes and laundry items in no time. We ensure that each fabric is steam pressed at the correct temperature under the supervision of an experienced professional and the right technique is used to achieve the desired result. We can also handle large steam pressing assignments. Thus, contact us if you are in need of steam press service in Mumbai and we'll provide you premium service at the best rates.
---
Roll Press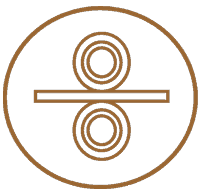 FabriCare offers professional Roll Press Services in Mumbai that ensures the durability and the natural shine of your clothes remain intact. Be it sarees, shirts or bedspreads, we'll smooth out the deepest wrinkle to reshape your garments & linen to its original form, thus making them look pristine, almost brand new. By hiring us, you would be assured of receiving the best result every time. As such, contact us now for more information or check out our rates to know more about its pricing.
---
Starching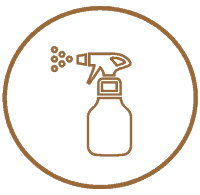 Extend the life of your fabrics and protect it from sweat stains by making use of our first-rated Starching Laundry Services in Mumbai. At FabriCare, we offer eco-friendly starch treatment (low, medium or high) as required and provide individual care for each garment. Be it wool or cotton, we'll make sure that your clothes and linen look flawless no matter the weather. Thus, if you want your clothes/linen to remain wrinkle-free and look fresh throughout the day, then using a starching laundry service is the way to go. Contact us for more information!
---
Ironing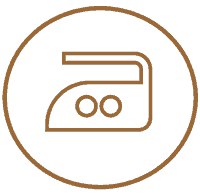 Tired of ironing heaps of clothes? Well, bid this tedious chore goodbye by making use of our Clothes Ironing Service in Mumbai. Ironing clothes can be a back-breaking task and as such, by hiring us you would be able to rest easy knowing that each crease of your clothes will be ironed to perfection. Additionally, we will not only collect your clothes from your doorstep but also deliver them to you at your convenience. As such, if you are in need of cloth ironing services in Vile Parle, Mumbai then get in touch with FabriCare now!
---
Wet Wash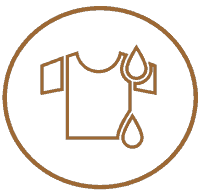 Piles of dirty clothes lying around but no time to wash them? Worry not! Just make use of our all-inclusive Wet Wash Laundry Services in Mumbai. At FabriCare, we understand that each fabric is different and as such, we ensure that the best care is taken while washing your garments and specific cleaning instructions are adhered to. We make use of biodegradable detergents that make your clothes feel soft, clean and fresh. We will not only wash and dry your clothes but also neatly fold them, with the additional option of ironing them at an extra charge. Thus, if you are looking for an easy & convenient wet washing laundry services with free pick up and delivery then FabriCare is just what you need!
---
Shoe Laundry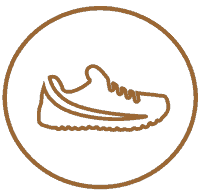 Get your shoes cleaned and spotless in no time with the best shoe laundry service in Mumbai. Clean and polish shoes can help make a lasting impression and as such, if you need to restore the appearance of your old shoes or want to make them as good as new then make use of our effective shoe care and shine service. We make use of mild detergents and solvents that are safe for cleaning all kinds of shoes. Our shoe cleaning service can help extend the life of your expensive footwear. Therefore, if you love your shoes and want to protect them from wear & tear then make use of FabricCare shoe cleaning and repairs services, we assure 100% satisfaction.
---
Dyeing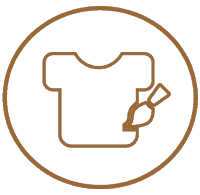 Whether you want to give your old dress a new look or want to restore the colour of your favourite shirt, we offer the best garment dyeing services as per your requirements. We make use of advanced technology and high-quality dyes to avoid severe shrinkage and to ensures that the desired result is obtained with precision. At FabriCare, we have a vast experience of dyeing different varieties of garments. We provide the best possible solutions to our client's which differs from fabric to fabric. Dyeing is a difficult process and as such, cannot be rushed, however, we ensure that the job is done swiftly once the order is placed. Thus, if you were searching for fabric Dyeing Services in Mumbai then your search ends here. Contact us for more details!
---
Darning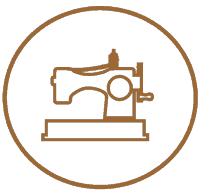 Avail superlative Darning Services in Mumbai to mend accidental tears or holes in your expensive garment. FabriCare has a team of skilled seamstresses who have the expertise to darn clothes either through knitting or using the same coloured-thread. Depending on the fabric, they repair the damaged garment by hand or via a sewing machine, while ensuring the finish is spick-and-span without the slightest imperfection. As an experienced laundry service provider in Vile Parle, Mumbai, darning is an add-on we offer along with our other laundry services. As such, be it a saree, a shirt or a woollen sweater, we offer excellent darning and reweaving services at an economical price tag.
---
Also Experts in:
---
Sofa Covers
Expensive Carpets
---
Heavy Curtains
Car Seat Covers
---
Leather Accessories
Shoes
---
Baby Soft Toys
Heavy Work Garments